"Thank you for getting me a clean container when and where I needed it."
-HAPPY BUDGET BOX CUSTOMERS ON COUNTLESS OCCASIONS
FAST PROCESSING. FRIENDLY SERVICE.
Why it's better to
RENT
WITH BUDGET BOX
Quick & easy ordering, delivery, and pickup
Professional drivers that are skilled and polite
Our containers are clean and cared for
Our proprietary Lock-Boxes are bullet-proof
We don't add on bogus hidden fees
Popular Applications For
ON-SITE STORAGE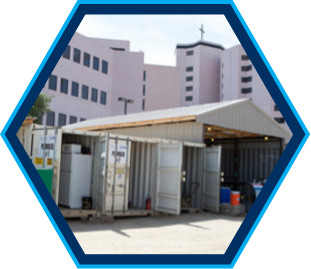 LOCK-UP TOOLS & SUPPLIES CONVENIENTLY LOCATED ON YOUR JOBSITE
COMMERCIAL
CONTRACTORS
Ground-Level
Jobsite Storage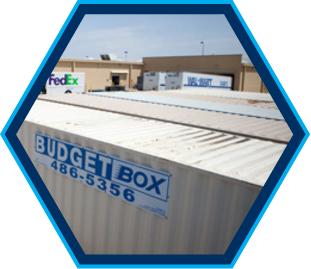 SECURE AND PROTECT GOODS AND SUPPLIES UNTIL NEEDED IN-STORE
Retail
facilities
Inventory,
Fixtures,
Lay-a-Ways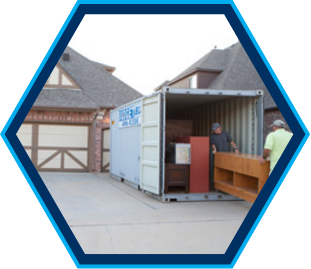 DECLUTTER, OR KEEP YOUR STUFF SECURE DURING HOME IMPROVEMENTS
Residential
Projects
Property Storage,
Remodels,
Disaster Recovery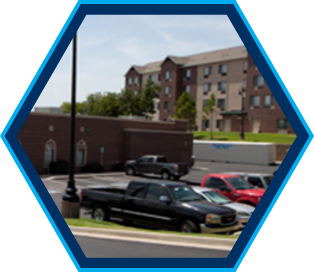 SAVE MONEY BY BUYING DRY GOODS AND CLEANING SUPPLIES IN BULK. STORE THEM AWAY UNTIL YOU NEED THEM
Restaurant
Operators
Dry Storage,
Cleaning Supplies,
Bulk Purchases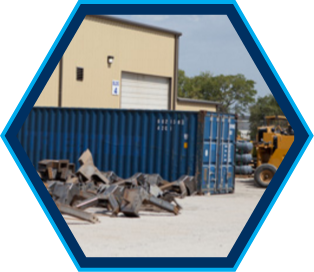 CONTROL YOU INVENTORY AND RAW MATERIALS BY LOCKING THEM UP SAFELY IN NON-MOVEMENT AREAS
Industrial
Facilities
Raw Materials,
Work-In-Process,
Inventoried Product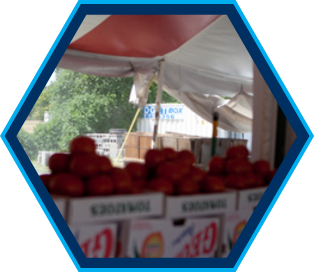 PREVENT THIEVES AND MOTHER NATURE FROM STEALING OR DESTROYING YOUR LIVELIHOOD WHEN YOUR AWAY
Seasonal
Businesses
Inventory,
Dry Goods,
Retail Supplies
RENTAL CONTAINERS
OUR MOST POPULAR PRODUCTS
20′ CONTAINER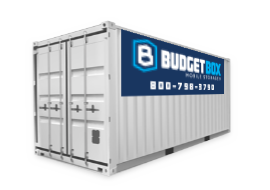 Starting At*
$85
968 Cubic Feet of Storage
Best suited for:
Small to medium sizes storage needs, like storing the contents of a home, small office, or independent retail location. Sites where area is relatively limited, like driveways and strip malls.
Also available with doors on both ends, "Double-Doors"
40′ CONTAINER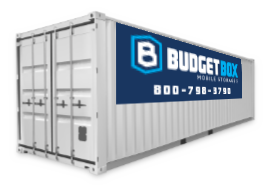 Starting At*
$120
2,000 Cubic Feet of Storage
Best suited for:
Large commercial construction sites, industrial locations, large homes on acreage, big box retailers, or anywhere you have a lot of valuables to lock up, and a lot of space for the delivery process.
Also available with doors on both ends, "Double-Doors"
OFFICES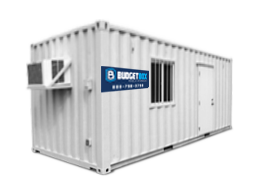 Starting At*
$250
Various Sizes & Configurations
Best suited for:
Temporary work spaces like supervisor's office on large construction projects, special events, fairs, seasonal businesses, etc. Typical configuration includes office and storage space. Available in 20′ and 40′ lengths.
Other Sizes Also Available By Location.
* Our Rental Prices Vary By Location. Please Contact Us To Receive A Fast Quote.
BUDGET BOX VALUE
Everyone's container needs are different. Our solutions are tailored to fit.

SIZING OPTIONS
We carry and source a variety of non-standard container sizes to suit your particular storage needs and site constraints.

ACCESSORIES
We offer a variety of accessaries like modular shelving and bicycles racks to extend the use and efficiency of your container.

EXTRA SECURITY
For an additional layer of security, we offer a proprietary lock box system that can be installed prior to deliver.

HONEST BILLING
We do NOT employ billing tricks and hidden fees such as fuel surcharges or property taxes.
Our Fleet Is Well Maintained
We inspect and service each and every container before and after it goes out an lease.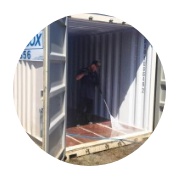 We inspect the container for cleanliness and will pressure wash inside and out to insure that you have a clean storage space.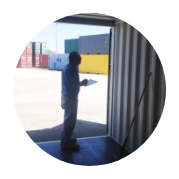 We check the doors for proper function and ease of use. We also lubricate the door hinges and hardware at this time.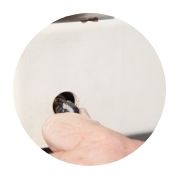 We inspect the overall condition of the container to make certain that it remains "wind, water and rodent" tight.
WE DELIVER
---
Our drivers are well-trained, experience, and very capable of delivering your container to practically any accessible location, without damaging your property in the process.
DELIVERY INFORMATION
ontent for inline calls -->