Our design and build team can do just about anything you
can imagine with containers.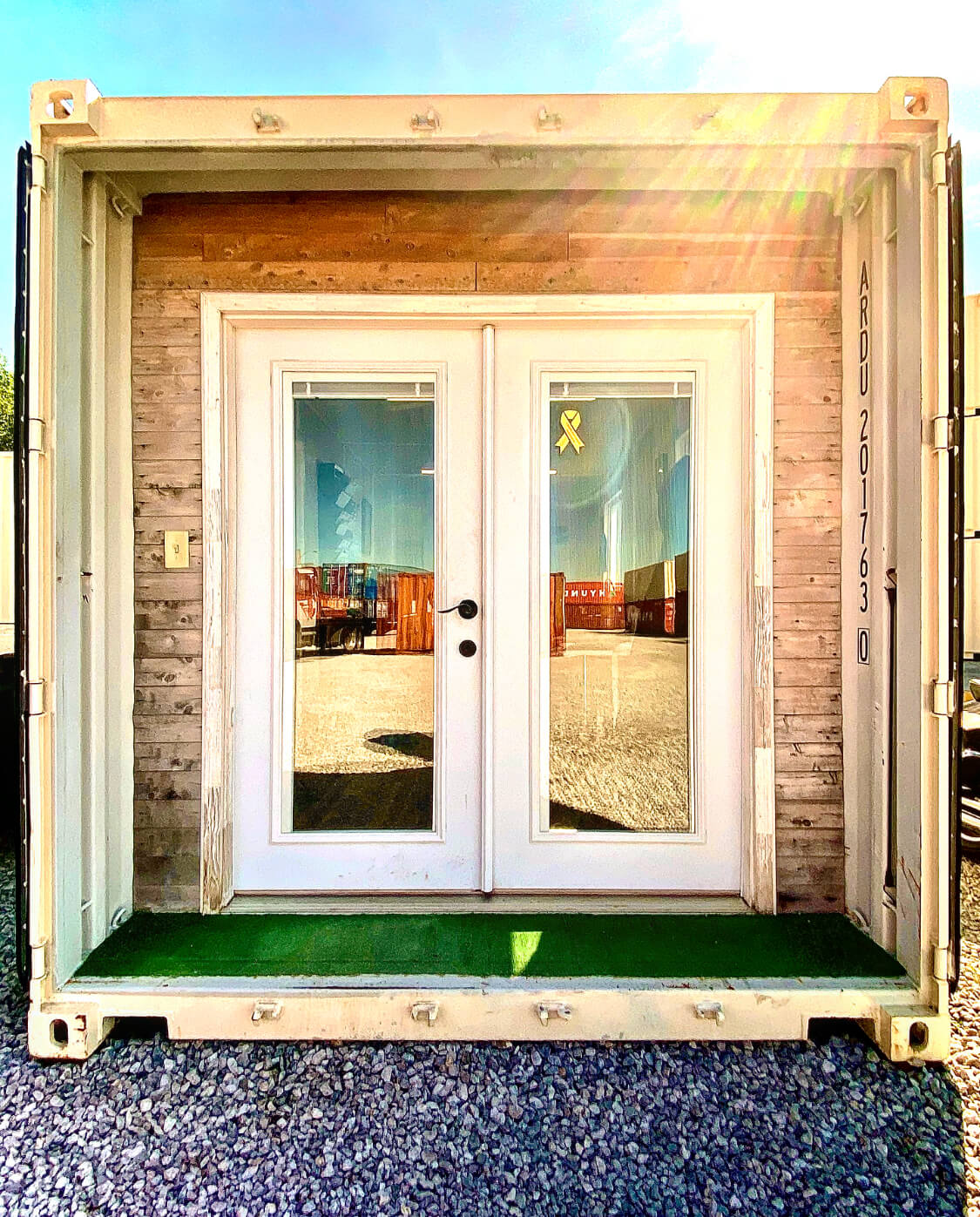 Our standard doors are custom made 3.0′ steel, solid-core commercial doors with dead-bolt and locking door handles. We can also install the door of your choosing.
Our standard windows are 3.0′ x 3.0′ double-pane sliding windows, framed with 4″ x 2″ steel tubing. If you prefer, we can build a frame and install your window preference.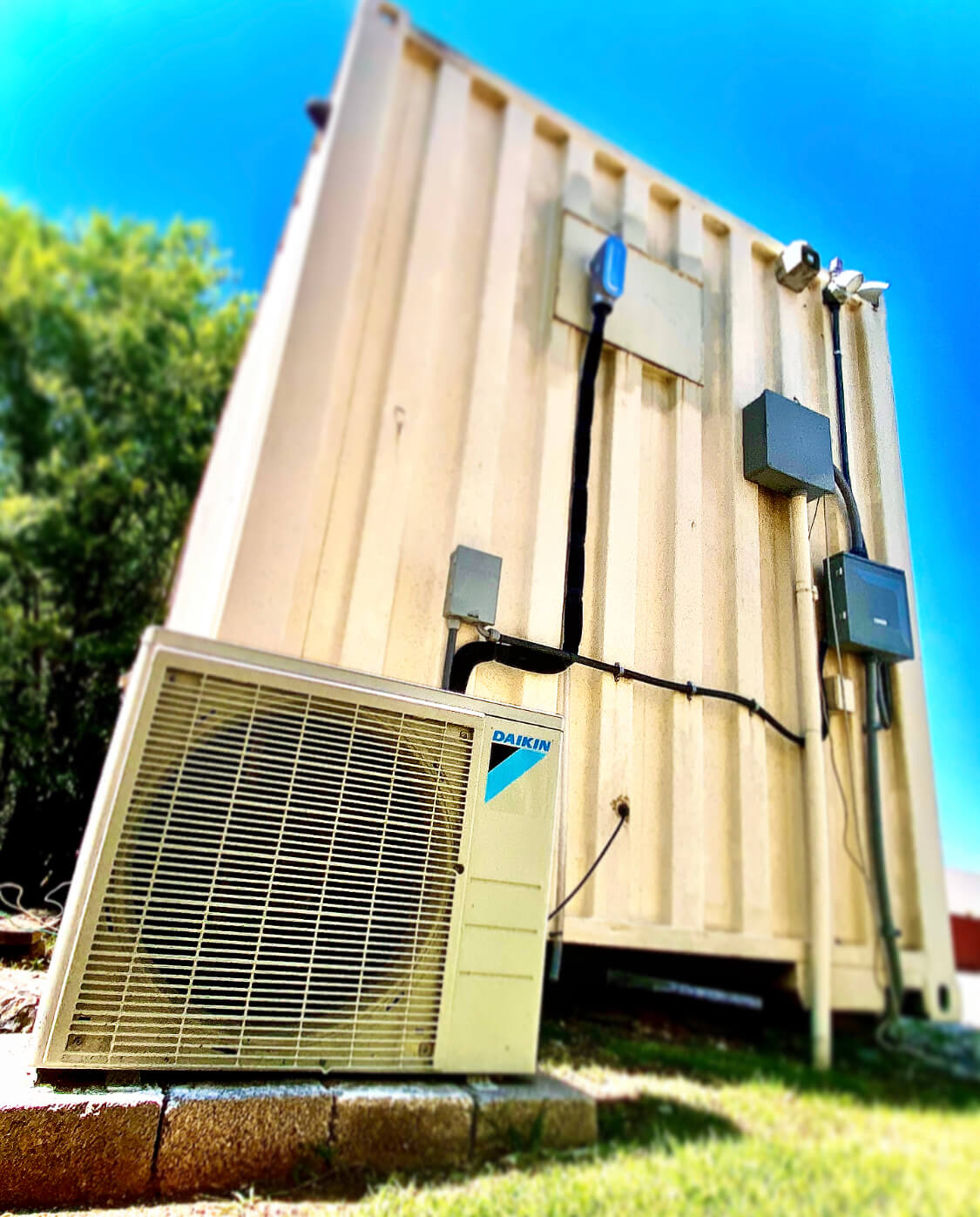 All electrical work is performed by licensed commercial electricians. Let us know what you want, and we will work with our electricians to accomplish it
Heat & Air Conditioning window units or wall-packs. We can do either.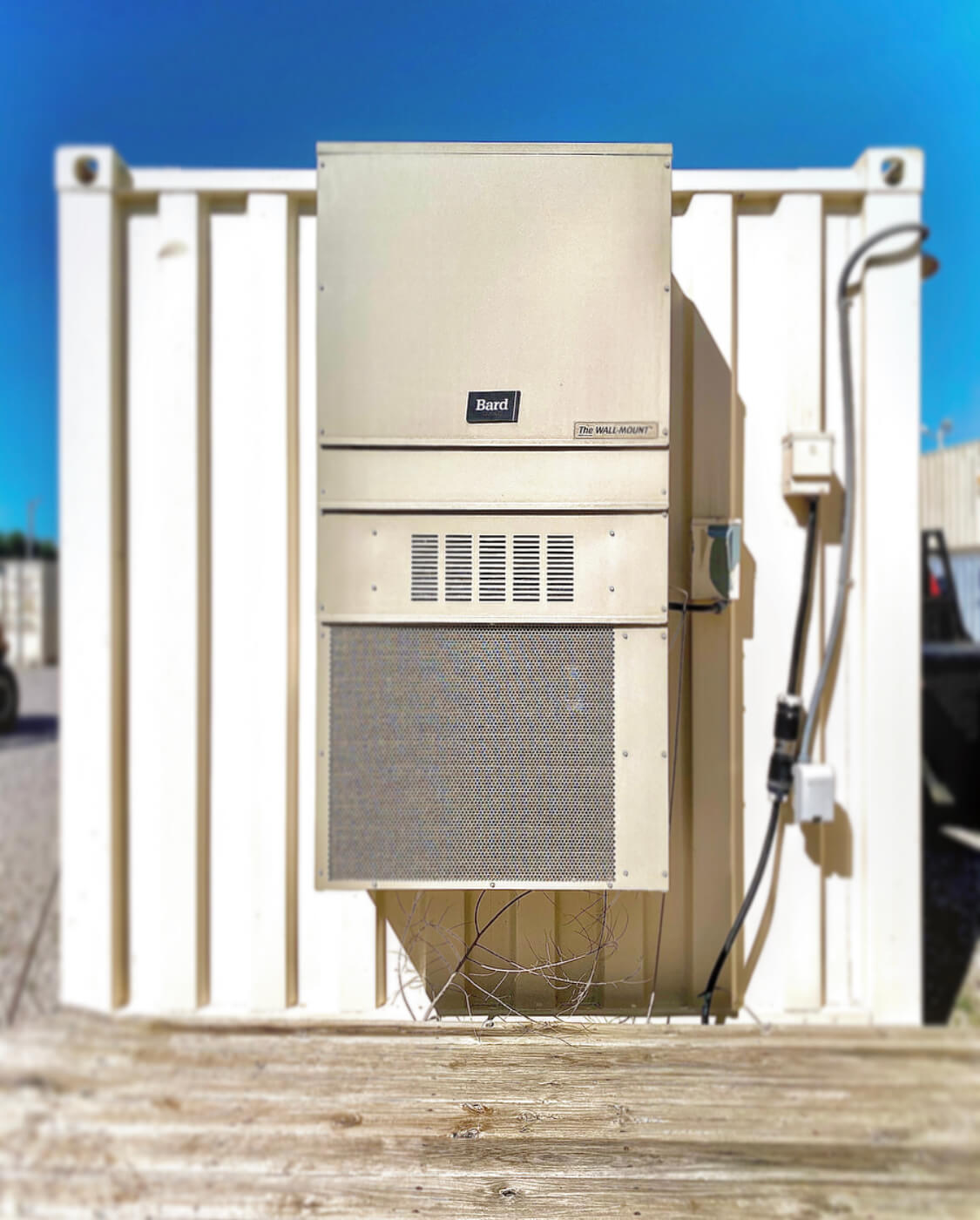 We can install the same high security, custom lockboxes found on our rental units to any container. We even include a pick proof, barrel-keyed lock.
Whirly-turbins and door vents provide airflow through the container, keeping it cooler than un-ventilated units.

We can help you design and produce a custom container perfect for
your needs.