The Most Popular
container sizes available
TWENTY FOOT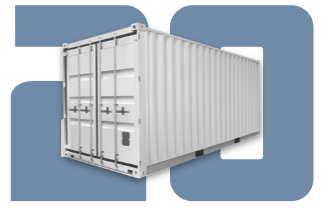 Dimensions
External: 8'W x 8'6″H x 20'L
Internal: 7'8″ x 7'9″ x 19'5″
FORTY FOOT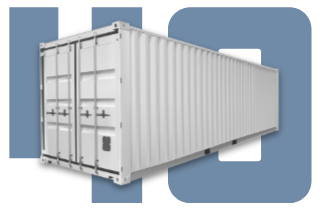 Dimensions
External: 8'W x 8'6″H x 40'L
Internal: 7'8″ x 7'9″ x 39'5″
FORTY FOOT HC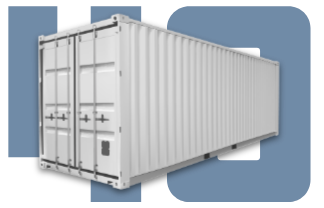 Dimensions
External: 8'W x 9'6″H x 40'L
Internal: 7'8″ x 8'9″ x 39'5″
---
Budget Box also carries a variety of non-standard container configurations
for leasing and purchase. Contact us to discuss your options.
ANATOMY

OF A

CONTAINER
ISO Containers can accommodate up to 60,000 lbs of cargo and are designed
to be very strong and durable. Read about their key design features below.
1. Weather Seals
All Containers are equipped with double seals around the doors making them "weather and rodent
3. Lock Box
Most New, "One Trip", Containers have added Lock Boxes. Used Containers do not have Lock Boxes.
5. Air Vents
Containers are equipped with 2 or more Vents to provide minimal air flow, and to prevent sweating.
7. Fork Pockets
All 20' Containers are equipped with Fork Pockets, but most Used 40' Containers do not have Fork Pockets.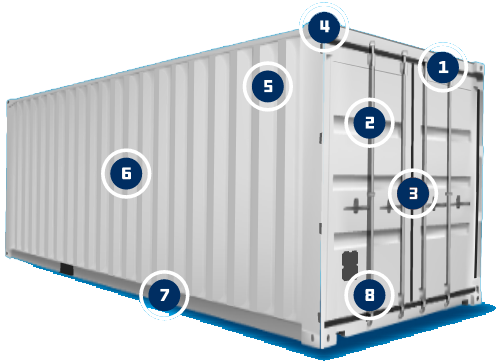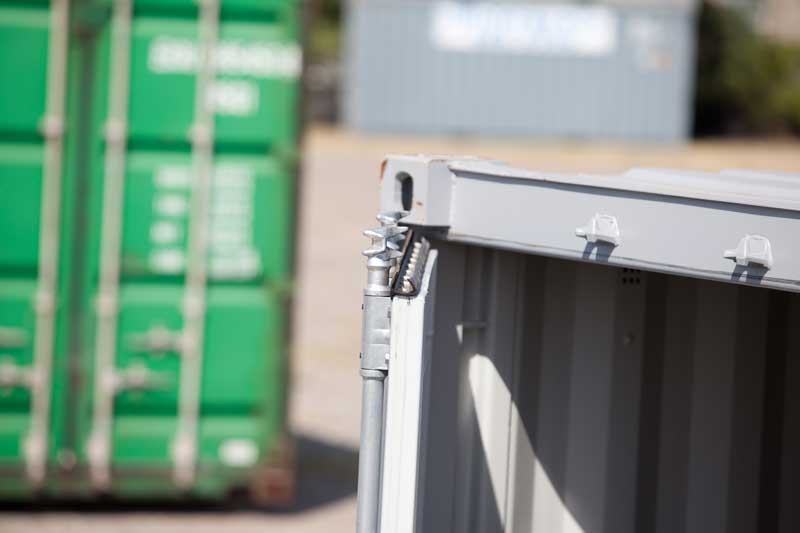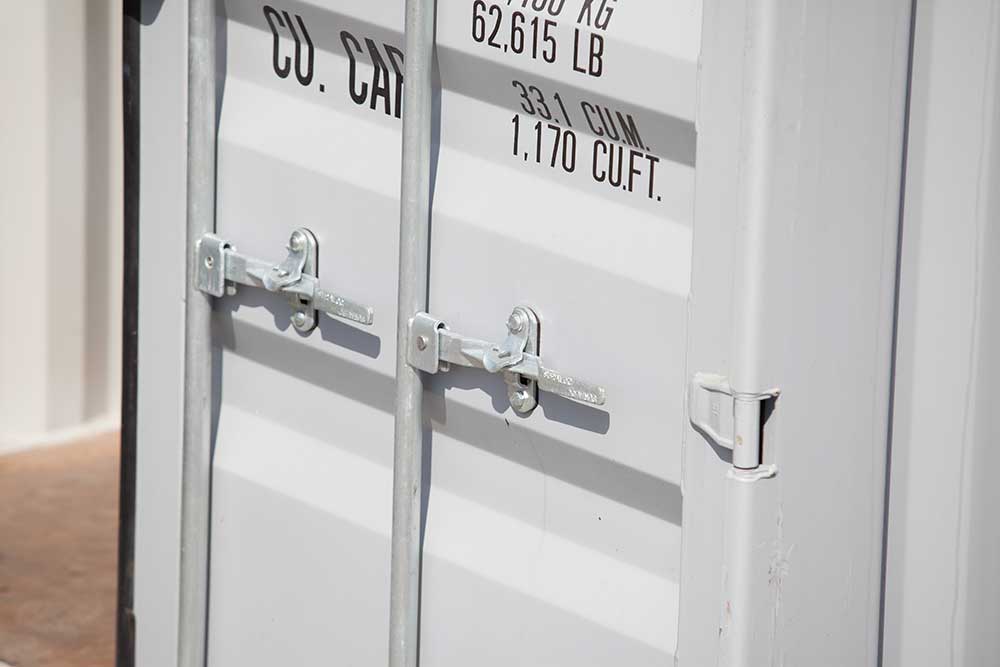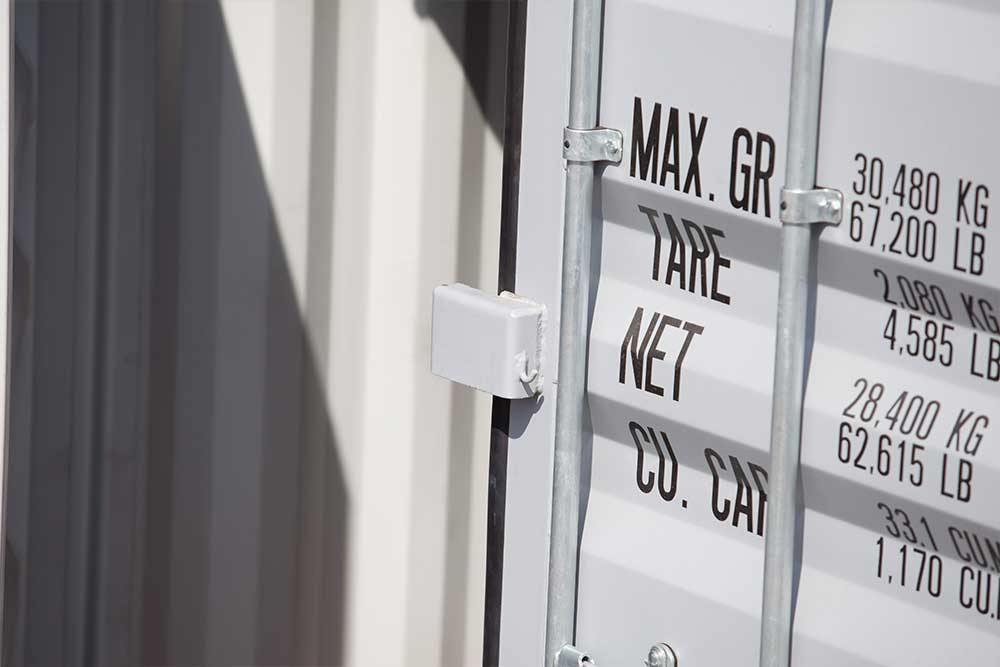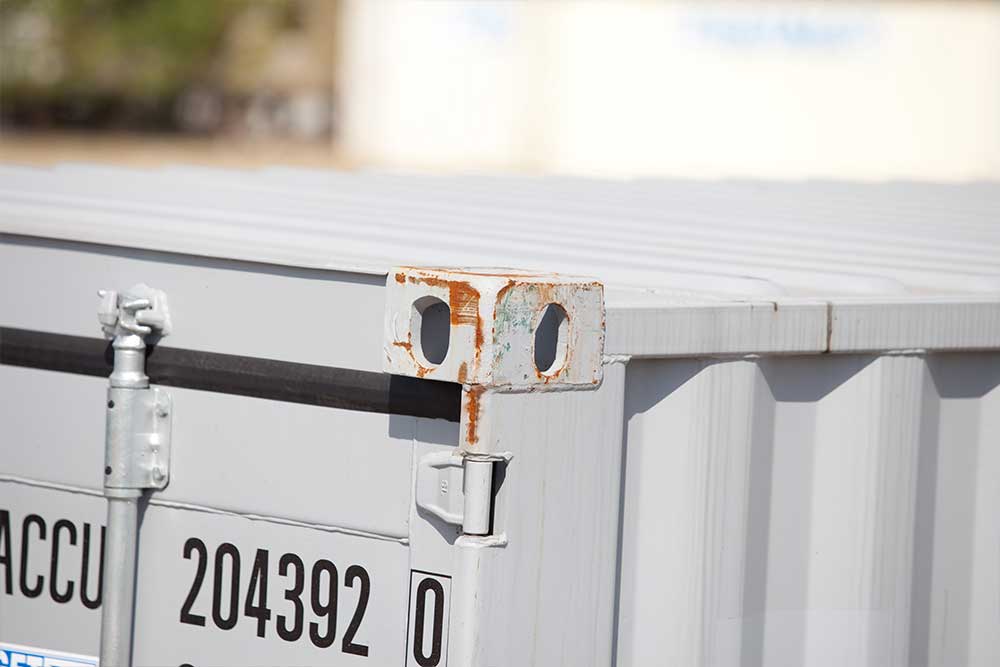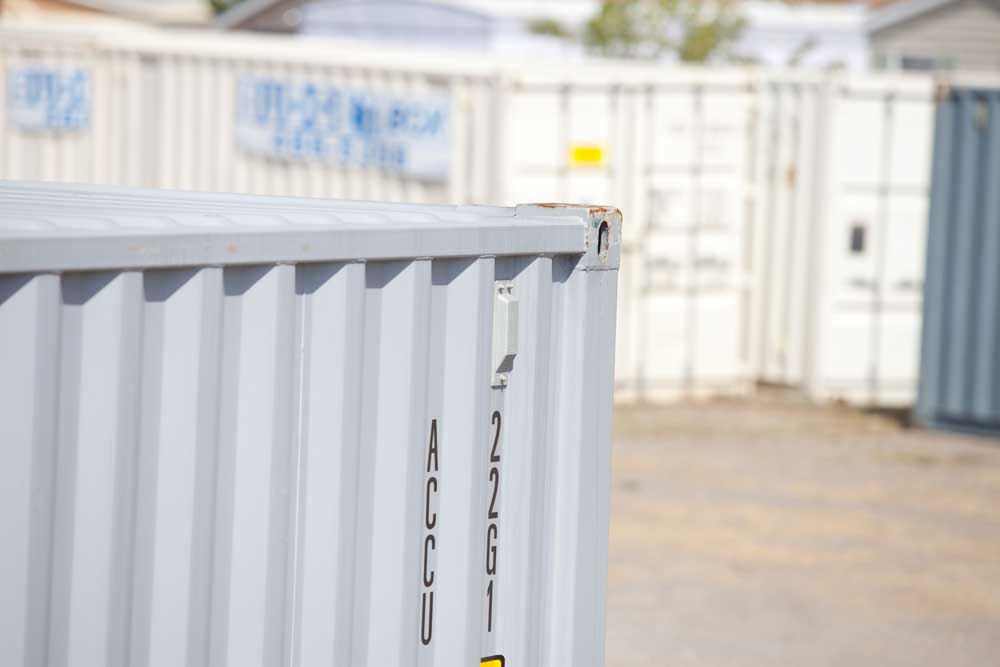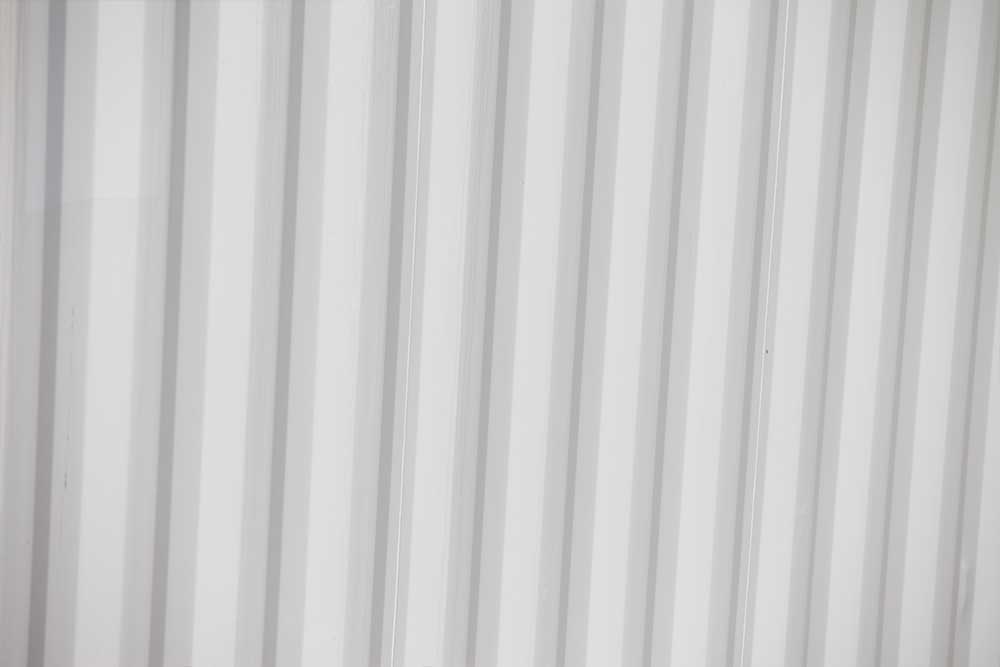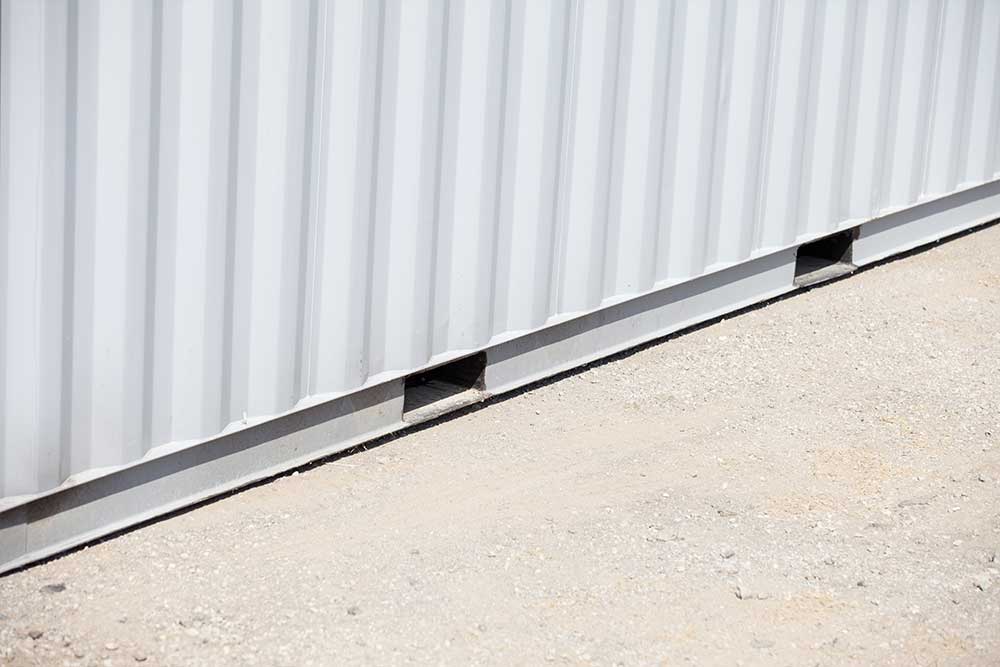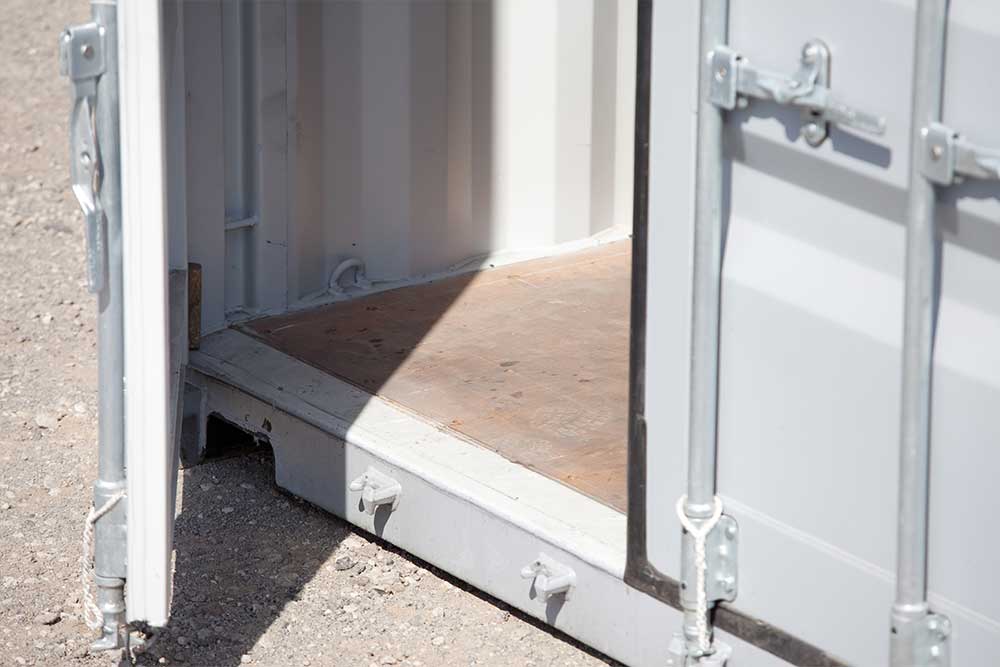 2. Lock Bars
The Double Doors of a container are fitted with four Lock Bars, each of which can be pad‐locked.
4. Corner Fittings
Containers can be hoisted by the corner fittings and stacked on top of one another.
6. Side Walls
The corrugated walls of a container are built from 14 gauge steel, are non‐structural and may be modified.
8. Flooring
Most Container Floors consist of 1 1/8" treated plywood over steel cross‐members spaced at 11" apart.
Get
CURRENT
PRICING

Fill out this form and we will automatically send you an up-to-date pricing sheet for all of our container products. We look forward to hearing from you!
WHAT ARE YOU LOOKING TO DO?